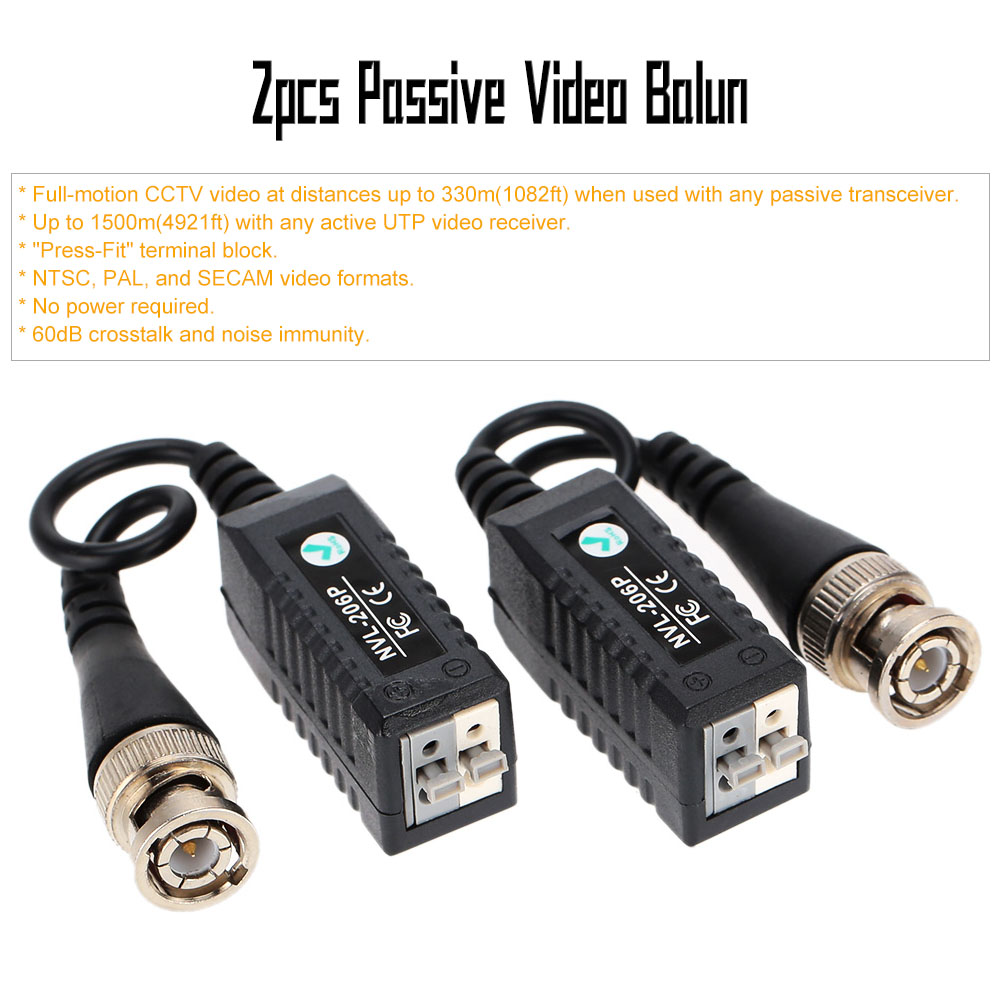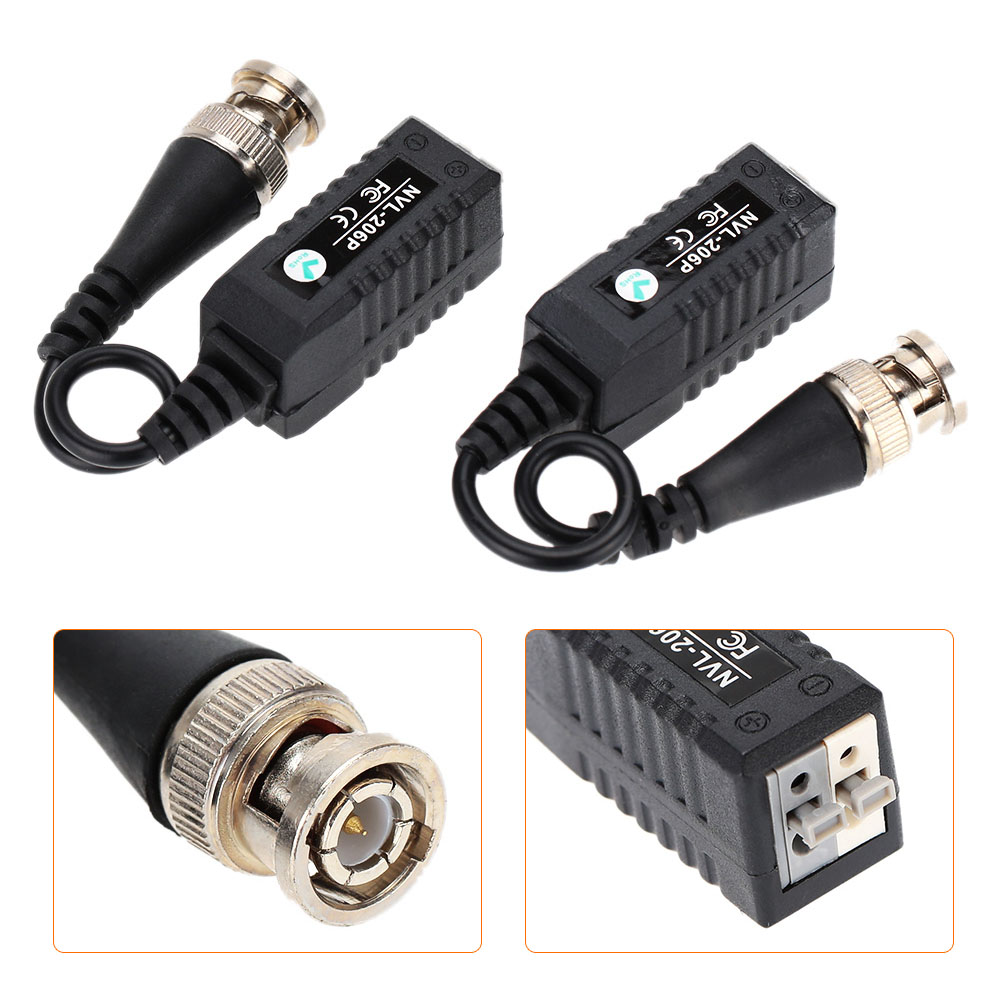 Features:
* Full-motion CCTV video at distances up to 330m(1082ft) when used with any passive transceiver.
* Up to 1500m(4921ft) with any active UTP video receiver.
* "Press-Fit" terminal block.
* NTSC, PAL, and SECAM video formats.
* No power required.
* 60dB crosstalk and noise immunity.
* Compact size and easy installation.
Specifications:
Frequency response: DC to 8MHz
Attenuation: 0.5dB typ
CMRR: 60dB
Connectors: Male BNC and "Press-Fit"terminal blocks
Impedance: BNC : 75 ohms , Terminal: 100 ohms
Working Temperature: -10°C to + 70°C
Storage Temperature: -30°C to + 70°C
Humidity: 0 to 95%
Material: ABS Plastic
Package Size: 13.1*11.4*3.1cm/5.16*4.49*1.22in
Package Weight: 54g/1.91oz

Package List:
2 * Video Balun Transceivers
Questions & Answers